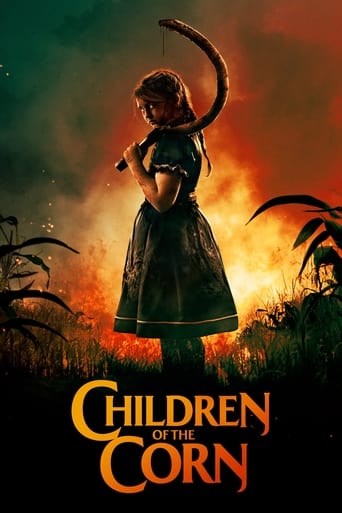 »INFORMAÇÕES«
Título Traduzido: Colheita Maldita
Titulo Original: Children of the Corn
IMDb: 3,8
Lançamento: 2023
Gênero: Terror
Formato: MKV
Qualidade: WEB-DL
Idioma: Português | Inglês
Legenda: Português
Tamanho: 1.76 GB | 5.57 GB | 9.97 GB
Duração: 1h 32 Min.
Qualidade do Áudio: 10
Qualidade de Vídeo: 10
Servidor: Torrent
SINOPSE: Uma menina psicopata de 12 anos, em uma cidade pequena no Nebraska, recruta todas as outras crianças e começa um tumulto sangrento, matando os adultos corruptos e qualquer outra pessoa que se oponha a ela. Uma adolescente inteligente que não concorda com o plano é a única chance de sobrevivência da cidade.
Colheita Maldita Torrent (2023) Dual Áudio 5.1 WEB-DL 1080p | 2160p 4K – Download
---
ASSISTIR ONLINE: LEGENDADO
ASSISTIR ONLINE: DUBLADO
---
:: DUBLADO NÃO OFICIAL ::
---
:: LEGENDADO ::
HDCAM 1080p LEGENDA FIXA (MKV) | 1.76 GB

---
:: LEGENDADO ::
WEB-DL 1080p FULL HD (MKV) | 5.57 GB

WEB-DL 2160p 4K HDR (MKV) | 9.97 GB