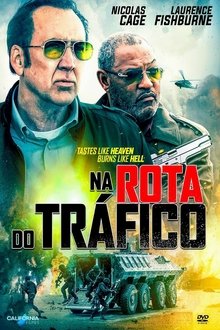 »INFORMAÇÕES«
Título Traduzido: Na Rota do Tráfico Torrent
Título Original: Running with the Devil
IMDb: 5,8/10
Gênero: Drama, Crime, Suspense
Lançamento: 2019
Qualidade: BluRay 720p, 1080p
Áudio: Português, Inglês
Legenda: Português
Formato: MKV
Tamanho: 1.6 GB, 7 GB
Duração: 1h 40 Min.
Qualidade de Áudio: 10
Qualidade de Vídeo: 10
Servidor Via: Torrent
SINOPSE: Longa escrito e dirigido pelo ex-oficial da marinha Jason Cabell. A trama é inspirada em experiências reais de Cabell durante seu tempo na Agência Anti-Drogas na Colômbia. O filme acompanhará a encomenda de cocaína que passa pelo México, para os Estados Unidos até o Canadá. Quando o pacote é comprometido, o líder do cartel (Pepper) envia seu braço direito, Cook (Cage) e outro traficante (Fishburne), na jornada arriscada para analisar a cadeia de fornecimento da empresa.
Na Rota do Tráfico Torrent (2020) Dual Áudio / Dublado BluRay 720p | 1080p FULL HD – Download

Caso haja algum problema de reprodução: K-Lite-Codec-Pack
---
:: DUAL ÁUDIO / DUBLADO::
BluRay 720p Dual Áudio (MKV) | 1.6 GB

BluRay 1080p Dual Áudio FULL HD (MKV) | 7 GB

---
---
Baixar Filme Running with the Devil Torrent