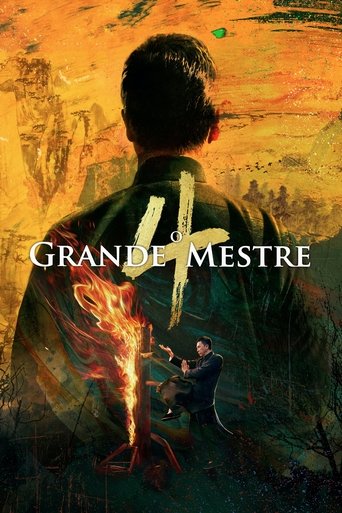 »INFORMAÇÕES«
Título Traduzido: O Grande Mestre 4 – A Batalha Final Torrent
Título Original: Yip Man 4 / Ip Man 4: The Finale
IMDb: 7,5/10
Gênero: Ação, Biografia, Drama
Lançamento: 2020
Qualidade: BluRay 720p, 1080p, 2160p 4K
Áudio: Português, Chinês
Legenda: Português (Externa)
Formato: MKV
Tamanho: 1.4 GB, 2.7 GB | 4.4 GB
Duração: 1h 45 Min.
Qualidade de Áudio: 10 / PT-BR: 09
Qualidade de Vídeo: 10
Servidor Via: Torrent
SINOPSE: Donnie Yen reprisa seu papel como o lendário mestre de Wing Chun no grand finale da revolucionária série de artes marciais. Após a morte de sua esposa, Ip Man viaja para São Francisco para aliviar as tensões entre os mestres locais de kung fu e seu aluno estrela, Bruce Lee, enquanto procura um futuro melhor para seu filho. Do visionário de ação por trás de Kill Bill e The Matrix, testemunhe conclusão heróica da saga que inspirou uma nova onda de fãs de filmes de artes marciais.
O Grande Mestre 4 – A Batalha Final Torrent (2020) Dual Áudio / Dublado BluRay 720p | 1080p | 2160p 4K Download

Caso haja algum problema de reprodução: K-Lite-Codec-Pack
:: DUAL ÁUDIO / DUBLADO ::
BluRay 720p Dual Áudio (MKV) | 1.4 GB

BluRay 1080p Dual Áudio (MKV) | 2.7 GB

---
:: LEGENDADO ::
---
Baixar Filme O Grande Mestre 4 – A Batalha Final Torrent